DIY Gift Ideas for Father's Day
With Father's Day around the corner on June ??, it is time to finalize your plans and gift ideas for Dad. Instead of heading out to the mall from your apartment in El Paso, TX, this year is the perfect year to try to make something yourself to present a heart-felt package to your favorite Pop.
To help you get your creative juices flowing, we visited some of our favorite websites and resources and hand-picked some easy and affordable ways to make a personal gift this year.
Whether Dad loves to BBQ, enjoys a cool brew, or looks forward to quality time with you know who, there is a perfect idea to please the big guy in your life all wrapped-up with DIY TLC!
If you need more ideas, just click into the links that we have provide within this blog. And speaking of which, on behalf of our team at Cantera apartment community in El Paso, TX, we'd like to offer credit where credit is due to all the websites we have noted below.
M&M Bow Tie Card
Photo/Idea Credit & Resource: Alydosdall.com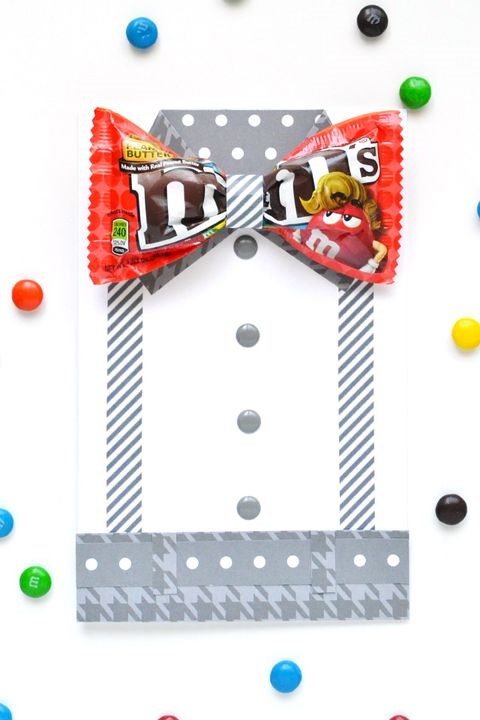 How sweet is this? And it is really simple to make as well. Just click into the resource above for all the directions on how to create a DIY candy card for Dad this year.
Super Dad Candy Card
Photo/Idea Credit & Resource: IHeartCraftyThings.com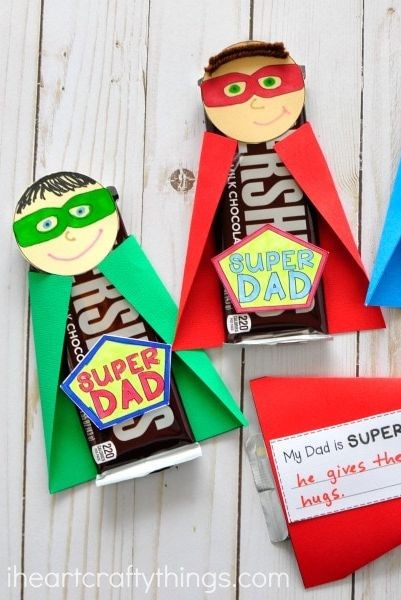 There might not be a better way to let Dad know that he is your Superhero! All you need is a bit of construction paper and a tasty candy bar and your DIY card is DONE.
Monster Mix
Photo/Idea Credit & Resource: Lilluna.com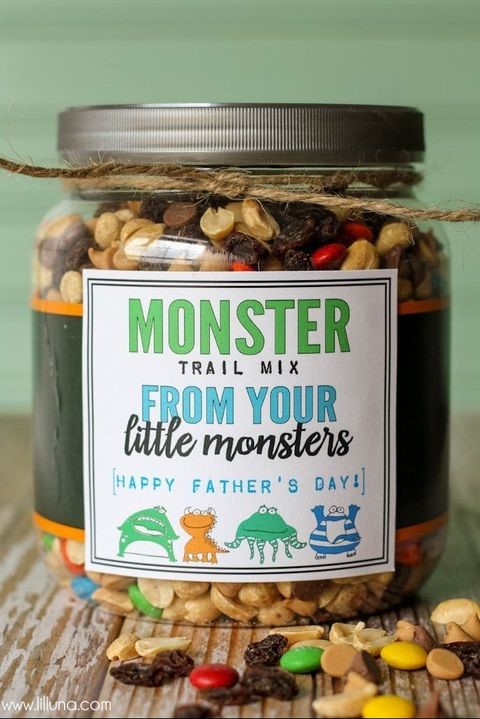 This delicious mix will keep Dad snackin' through the weekend. It is a healthy mix of nuts and such that just might be in your cupboard as we speak. Make a batch or more to share with the rest of the family or make him a six pack that he can enjoy throughout the summer months.
Personalized Spatula
Photo/Idea Credit & Resource: SkiptoMyLou.com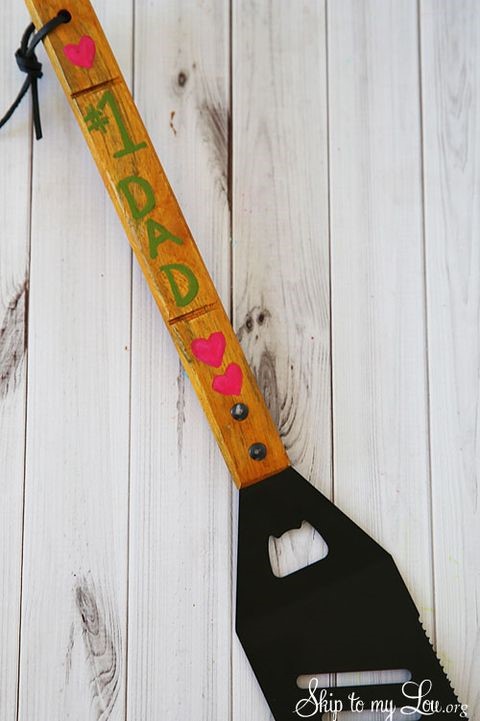 This might be our favorite idea of all. And it is so simple! All you need is a little bit of paint and you are on your way to sharing your love every time it is time to BBQ.
Beer Bouquet
Photo/Idea Credit & Resource: Unoriginal Mom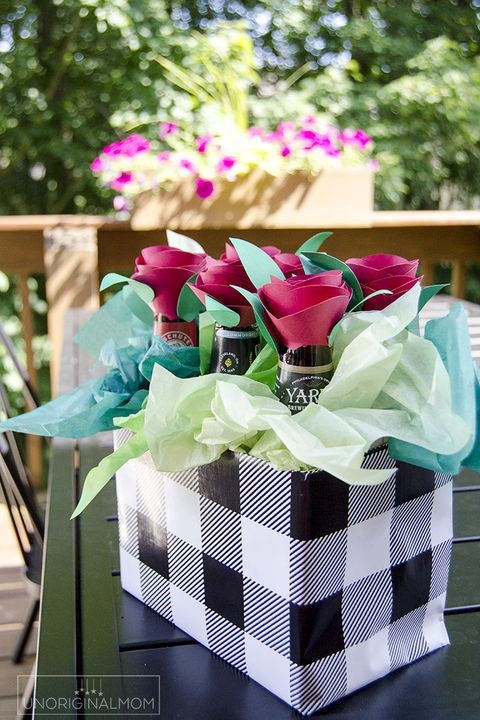 Beer could be one of the best gifts to give a Dad who enjoys his brews. The picture pretty much shows you how to DIY yet for a complete play-by-play, click into UnoriginalMom to wrap this project up, and see many more ideas to please your Pop this year.

Grilling Apron
Photo/Idea Credit & Resource: LovelyIndeed.com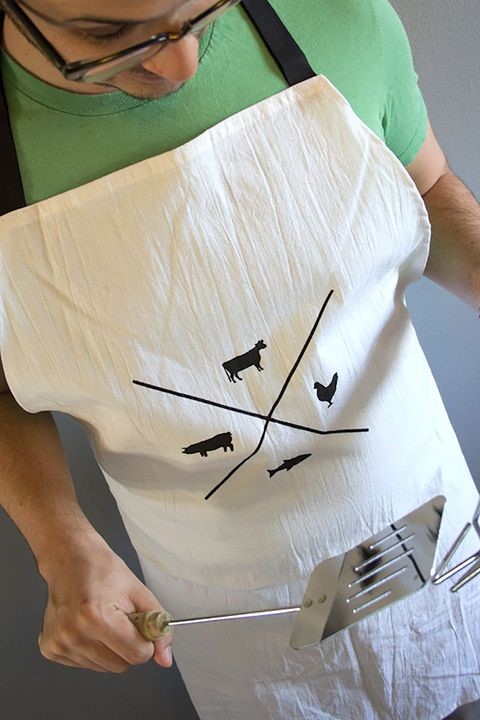 Keep all that BBQ sauce off Dad's shorts! With this custom apron, you can keep Dad clean between the ribs, burgers, and brats all summer long.

Building Memories Jar
Photo/Idea Credit & Resource: TheSeasonedMom.com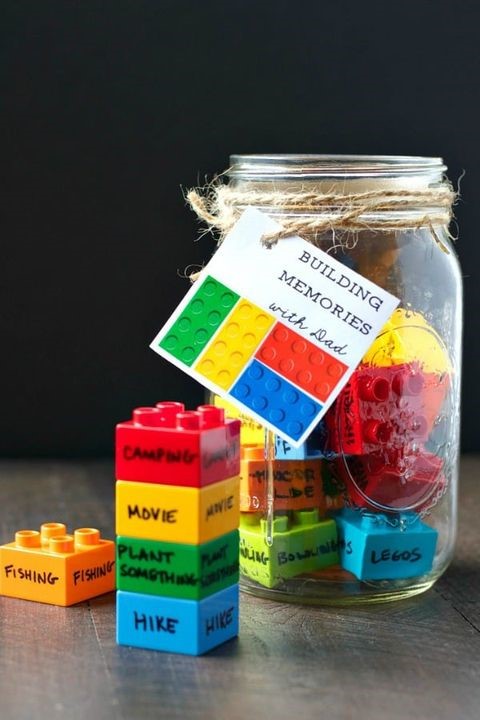 Legos unite! Turn those buildings, ships, and super structures into a year-long jar of love. All you need to do is sacrifice a few Legos, grab a sharpie pen, and present a jar full of fun ideas to do with Dad this year.
And that is just the beginning. Click into more ideas noted below and get your DIY Fathers' Day Gift Ideas into full gear this week.