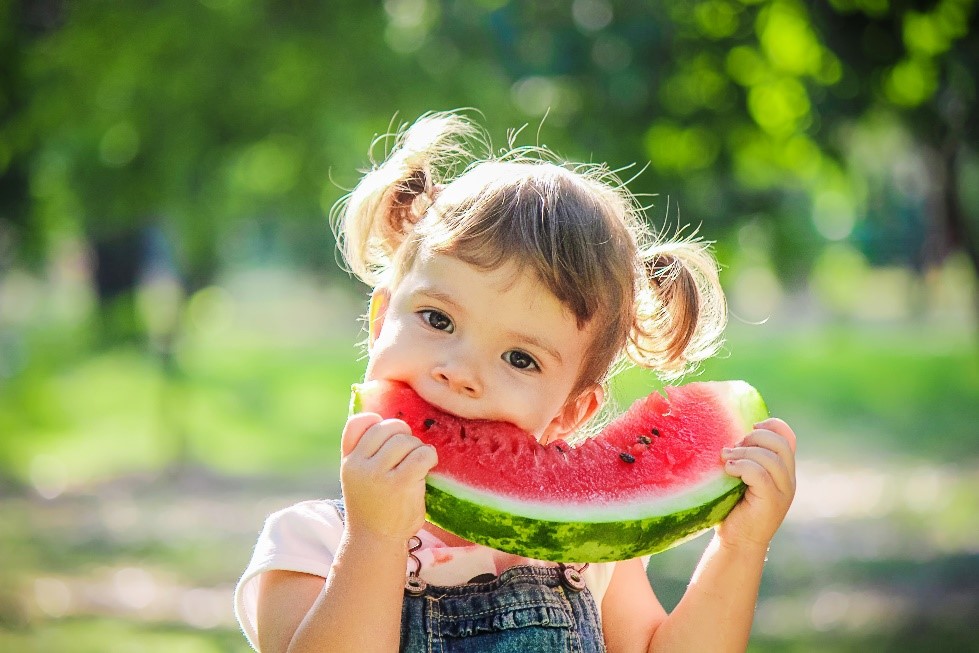 With temperatures in El Paso, Texas holding into the mid-90's for the rest of the month, we might as well continue to do our best to keep cool until the fall season kicks-in.
To ensure we all enjoy the great outdoors from our apartment in El Paso, Tx, we've done some research on how to keep cool when it's hot outside. You will also see some quick first aid tips to reduce heat exhaustion.
Be sure to read through this entire post as there is a delicious recipe at the end that is a perfect side for any lunch or dinner on hot summer days.
Tips to Stay Cool When It's Hot Outside
Exercise in the early cool hours of the day

Avoid the sun between 11:00 am and 2:00 pm

Put your lotions in the refrigerator

Toss your pillow cover or sheets in the freezer an hour before bedtime

Wear loose-fitting clothing and choose cotton whenever possible

Hang-out in the shade

Put ice or a cold cloth (from the freezer) on your wrists, behind your knees, on your ankles or around your neck

Fill a spray bottle with water, keep it in the fridge, and sprits your face when your body heats up

Keep a bottle of water in the freezer and take it with you when you head outside to enjoy extra cold water (as it melts in the summer heat)

Pour that cold water on your baseball cap to keep your head cool

Eat cold watermelon or ice cream! (our fave suggestion!)

Drink lots of water yet take caution not to dilute the electrolytes in your body

Reduce alcohol and caffeine intake

Eat fruits and veges and snack during the day

Try a hot drink – really!

Working at home? Keep a mini fan by your side

Try some spicy recipes! See one of our favorites below …
First Aid for Heat Exhaustion
If you or a loved one shows signs of heat exhaustion, here are a few first aid tips than you can apply:
Lie down in the shade or cool location

Lift your feet up

Apply cool water or ice pack to the pulse points (noted above)

Drink a cold beverage with electrolytes

As a teaspoon of salt to a half cup of water (sip every 15 minutes) for an hour

If severe, call 911
Jalapeno Coleslaw ~ As presented by: NoSpoonNecessary.com
1/2

small Head Green Cabbage – thinly sliced (about 8 ounces)

1/2

Head

Purple Cabbage – thinly sliced (about 8 ounces)

1

small Red Onion – thinly sliced, rinsed in cold water, and drained well

2

small Carrots – peeled and shredded

2

Jalapenos – seeded and minced

2

Green Onions – thinly sliced

1/2

Cup Mayonnaise or more to taste*

2

TBS

Spicy Brown Mustard

1

TBS Apple Cider Vinegar

4

tsp Granulated White Sugar

1/4

tsp Celery salt

1/4

tsp Cumin

1/8

tsp EACH: Cayenne & Black Pepper

Jalapeno Coleslaw:

Combine Cabbage, Carrots, Jalapeno, Red and Green Onion in a mixing bowl.

In a separate, small mixing bowl combine remaining (dressing) ingredients. Whisk well to combine.

Pour 1/4 cup of the Dressing over Cabbage mixture. Toss to combine. Add more dressing until desired level of creaminess is achieved. OPTIONAL, but recommended: Cover and refrigerate for at least 1 hour to allow flavors to incorporate.
Whatever your plans may be to beat the heat of final summer days in El Paso, we hope you do so safely in place or socially distant to keep our residents at Cantera Apartments El Paso healthy well into the fall season and beyond.