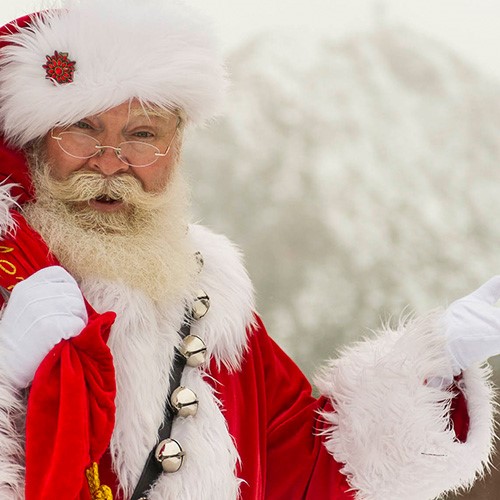 In our last blog we offered a variety of ideas to keep the "Bah Humbug" out of your apartment in El Paso, TX. Within this article, we are keeping the spirit of the season alive and offering more ideas on how to have a healthy and happy holiday. So read on, and from our entire family at Cantera apartment community, we wish you warm and wonderful celebrations to come!
Prioritize traditions.
According to Gretchen Rubin, author of Happier at Home, she suggests we focus on the 'good in life' and what the holidays mean to each of us. She notes "Even if you are not doing everything that you used to, it's important to keep your favorite traditions alive." So, bake some cookies for Santa, put on some classic holiday tunes, and make your grandmothers famous Pecan Pie.
Watch classic Christmas movies.
Get out your favorite ugly holiday sweater, heat up the hot cocoa, make some popcorn, and snuggle up with your loved ones to enjoy the holidays safe and sound at home. There are so many classic Christmas movies we could not recommend just one. To keep you in the spirit, here is a list of the "best Christmas movies on Netflix."
Share some holiday cheer.
Now, more than ever, we could all use a little more love and laughter in our lives. Perhaps this is the best time to make some homemade cards and cookies to deliver to some of your neighbors who live in our apartment community in El Paso, TX, who might need a little cheering up!
Rekindle your memories.
Bring joy to those who you love most. A hand-written note goes so far in life these days – especially for those you have not seen all year long. Put aside some time to let those who you miss most know about the holiday memories you still treasure today. If you have a few pictures, be sure to include those too!
Organize a dessert recipe swap.
In past years we have enjoyed gathering all our friends together for a fun-filled afternoon in our apartment in El Paso – baking cookies all day long. With safety in mind, we are switching this up with a new tradition. Gather a list of your neighbors and send out a festive note to see how many different traditional holiday dessert recipes you swap within a week's time.
To Zoom or not to Zoom Christmas Day.
We would prefer the latter. Yet if your plans include an online call with your family who may be blocks or miles away, here is another new tradition: set a place at the table for your computer! And get really festive. Have some flowers delivered, set a table that is warm and welcoming and overflowing with holiday cheer. Be it Christmas brunch or just a holiday happy hour, why not bring everyone together at the table this year.
Thank your community's essential workers.
Earlier in our article we suggested you find time to create some notes of joy to share with those you miss most. Take this concept a little closer to your own community. Be it a package of freshly baked goods or gift cards wrapped with a personal note, there is no doubt any effort be it large or small will go a long way. And perhaps this is yet another new tradition that you can pass on for years to come!
Maybe different is a good thing?
We hope that our articles this month have inspired you to focus on a few new creative ways to keep the sprit of the season alive and well. When it is all over, we hope that our inspiration has helped you and yours have happy and healthy celebrations through the end of the year and well into 2021.