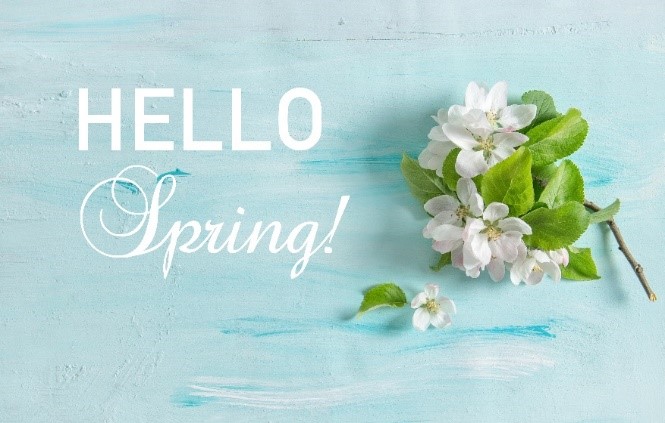 Where does the time go? It seemed like just last week when we shared our ideas on how to enjoy the holidays in El Paso, TX! And here we are talking about springtime in Austin.
As we all look forward to getting out of our apartments in El Paso, we thought we would jump-start the spring season and share some of our favorite things to do in and around our Cantera apartment community.
Take a Hike!
When we get the feel to get out into the great outdoors from our apartment in El Paso, we head to El Paso's Rio Grande Riverpark Trail. With over 20 miles of expansive paved terrain, you can enjoy strolling, jogging, or walking along the magnificent Rio Grande. Birdwatchers in particular love to spend a day seeking sights of their favorite feathered friend.
In the spring, the wildflowers are just coming into their colors so be sure to bring your camera and picnic for a day of peace and quiet, fresh spring air, and spectacular scenery.
Dogs are welcome on a leash so bring Fido along to take in the views of the many mesas of New Mexico and surrounding Franklin Mountains.
Walk Within the Wildflowers
Another option for getting out of the house this spring is a trip to the Rio Bosque Wetlands Park. Home to 372 acres of riparian wetlands that once flourished along the Rio Grande, this well established and professionally maintained trail system is the ideal spot to soak in some Vitamin D while capturing its natural treasures.
In the springtime, the wildflowers wrap around its kid and dog friendly trail system.
Through the information we researched on the Visit El Paso website, we learned more about its home to over 240 species of birds throughout the seasons. Here is what the site noted:
"If you like to go bird watching, this is the spot for you. More than 240 species have been recorded here, with common nesters including burrowing owls, greater roadrunners, blue grosbeaks, and painted buntings. Each season has something of its own to offer, with winter seeing an abundance of raptors and all the majestic yellow blooms of the annual Forb Bittersweet in the spring. Visit at any time and you will always see something new. For additional information contact 915-534-0600."
Get Your Motor Runnin'
When is the last time you went on an off-road adventure? We think spring is the best time in El Paso to do so! Thanks to UTV Off-Road Adventures, you and your friends can get behind the wheel of their UTV (Utility Terrain Vehicles) and explore some of the most beautiful terrain less than an hour from your home at Cantera apartments. The owners always focus on safety and are well-prepared to ensure you and your friends have a trip of a lifetime. Through their website you can learn all about their guided tours that are offered for 1.5 hours or 2.5 hours.
Here are some highlights from their website about what you will experience while touring through the popular Red Sands region on your off-road adventure.
"Red Sands has been a popular area for off-road enthusiasts for over 40-years! RED SANDS is approximately 21 square miles in size and is located just west of Hueco Tanks State Park off Montana Ave (US Hwy 62/US Hwy 180). Red Sands is comprised of both private and public lands, featuring rolling sand dunes, hills, compact dirt trails and more! RED SANDS was under an ancient sea approximately 34 million years ago."