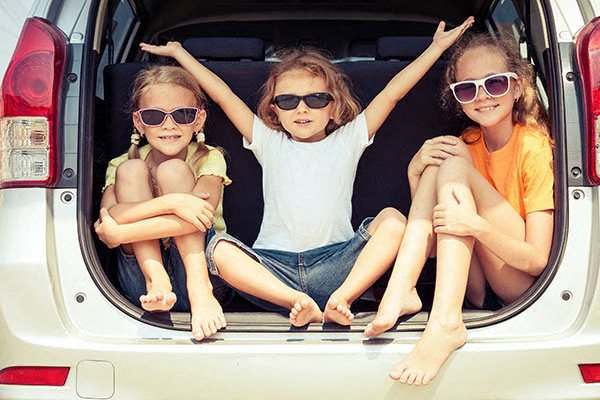 We are thrilled to bring our blogs back that are full of things to do and see in El Paso, TX. As you start to dive into this list, get your calendar in front of you and get ready to get outside your apartment in El Paso to enjoy a full summer filled with events. Keep your eye on our blog for a continued list of places to go this year with your friends and family by your side.

Concordia Cemetery Ghost Tour
June 5, 2021
9:00 PM – 11:00 PM
Concordia Cemetery

Perfect for those who seek paranormal activity
Here's an idea for very unusual Date Nights. Head on over to the Concordia Cemetery and take part in their popular Ghost Tours. According to their website, there are "over 60,000 souls resting within its walls" and noted as "literally a city of the dead… with a host of ghosts-in-residence. Some of the spirits are said to include the fascinating Lady Flo ('the lady in white') as well as the notorious Old West gunslinger John Wesley Hardin."
Those who are more in-tune to paranormal activity have talked about "unexplained sounds such as the hoofbeats of horses or the laughter of children have been reported coming from the cemetery at night."
Here's more insight and you can learn more at https://www.ghosts915.org/. "Bring your cameras and become the Ghost Hunter as you learn about the history, mystery, and lore of this historic landmark. Meet at the Yandell entrance to the cemetery at 8:30pm. Ages 10 and up. Children MUST be accompanied by an adult over 21. Proceeds to benefit Concordia Cemetery for preservation and restoration purposes. The Paso Del Norte Paranormal Society is a 501(c)3 non-profit."
Jamie Munguia
June 19, 2021
1:30 p.m.
UTEP Don Haskins Center
A Middleweight battle of the best
If you have never experienced a live boxing match, this month is your month to do so. Make time to head over to the UTEP Don Haskins Center to watch Middleweight contender Jaime Munguia (36-0, 29 KOs) return to the ring. Follow this link to get all the specifics for this much-anticipated return of the boxing world.
Mission Trail June Art Market
June 20, 2021
11:00 a.m. – 6:00 p.m.
San Elizario Historic District
The Mission Valley's premier art and craft sale is set for June 20, 2021. Make it a date with your Dad this Father's Day to take the day off and support the local artisans of El Paso and beyond. It's a full day of entertainment with two shows appearing on the stage at 1:00 and 3:00 p.m. At 4:00 p.m. you can also watch their Special Cultural Presentations that are all family friendly and free.
San Elizario Historic District June Tours
June 27, 2021
12:00 p.m. – 1:00 p.m.
If you are looking for something to do that includes a healthy hike, save this date to participate in the San Elizario Historic District guided walking tours. The hikes are available on the 4th Sunday of every month and last about an hour during this interpretive stroll. Reservations are suggested. And be sure to bring a hat, water, and your camera to capture the beauty that surrounds this historic district.

Camp Latinitas 2021
June 28, 2021 – June 30, 2021
10:00 a.m. – 3:00 p.m.
(512) 900-0304
Call all girls and nonbinary students ages 9 -14, this one is all about YOU! Time to into some summer fun. Camp Latinitas is back with five (bilingual) virtual camps. Learn all about filmmaking, fashion, leadership, health and fitness and much more Monday through Friday from 10 a.m. – Noon or 1:00 p.m. – 3:00 p.m.
Registration is underway and camps will take place Monday-Friday, with two options from 10am to 12pm OR 1pm to 3pm. The camps include Cine Chica, Design Chica, Power Chica, Healthy Chica, and Game Chica.
Camps are $50 dollars for every week and SCHOLARSHIPS are available!
Access to a computer and internet will be required. If you do not have access to a computer or internet, please contact the organization for assistance.