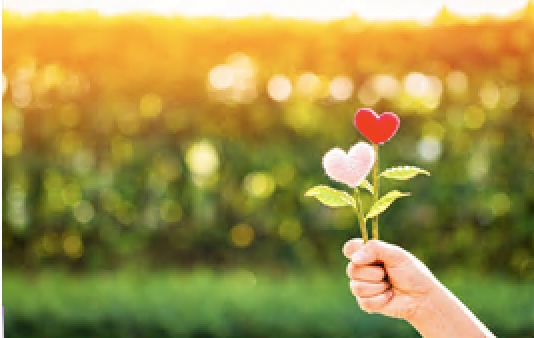 It's February, which means love is in the air throughout the world, and right here at our apartments to rent in El Paso Texas! With so much to love about our community, and the city that surrounds us, we couldn't think of a better theme for this month's blog.
Whether you are looking for a special spot to take your loved-one, or just a fun day out with the kids, here's a list of some super reasons why we just love living in El Paso.
All of which document why we have such a love affair with all that surrounds Cantera Apartments, year-round!
Downtown Artist & Farmers Market
117 Anthony St.
915-212-1780
If you have yet to purchase something special for the loved ones in your life, head to the Downtown Farmers Market this Saturday. There is an excellent selection of handmade artistry and unique crafts that you can't find anywhere else in El Paso.
We always like to stop by the cooking classes to get new ideas to share with our friends and family during the new year ahead. The kids love this trip to the Market, too, as there are crafting demonstrations for kids of all ages.
San Jacinto Plaza
114 W. Mills Ave.
915-212-0092
Here's a new idea for the new year: Game Day at San Jacinto Plaza. From Ping Pong to Splash Pads, to Chess Games and Horseshoes, the Park offers plenty of easy and entertaining ways to get out into the fresh spring air in El Paso.
Save room to celebrate a special event (or no event at all) and make a day of it. The Plaza also offers some tasty treats close by at La Placita Cafe. Don't miss the "Corn in a Cup" which is always a local favorite.

McKelligon Canyon
McKelligon Canyon Rd.
915-534-0600
If your New Year's Resolution included a focus on fitness, this is the spot to get your body and mind in gear. Anywhere you go within McKellingon Canyon are opportunities to take a brisk walk or run a few miles among some of the state's most stunning terrain. As one of the top spots for those who train all the time, this section of the Franklin Mountains is a favorite route for the ultra-fit – an inspiration to keep your resolutions moving forward.
Sunday Picnic at Zin Valle Vineyards
7315 Canutillo La Union Rd.
915-877-4544
Whether you enjoy a lovely glass of wine, or not, take your Valentine to Zin Valley Vineyards this month. Every Sunday they offer wine tastings and live music wrapped with view of the vineyards in every direction. Want to up the romance level of this special day? Pack a picnic for the one you love. She (or he) will love the special touch as you enjoy a sunny day in El Paso.