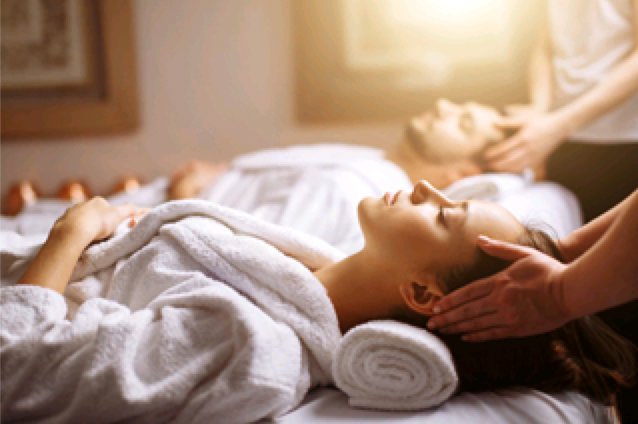 Ahhh, it's a new year that awaits a new you to do what is best for your mind and soul. Thankfully, our great city of El Paso has more spas, yoga and massage facilities within a short drive from our apartments for rent at Cantera than most to get your body balanced and ready to begin a new year ahead.
No matter where one lives throughout the region, we have the luxury of being surrounded by opportunities to push our bodies to their limits. The best part is the end result – slipping into a local spa as our greatest reward. Below you will find our favorite places to pamper our bodies after a delightful day in the great outdoors.
Top Spas in El Paso, Texas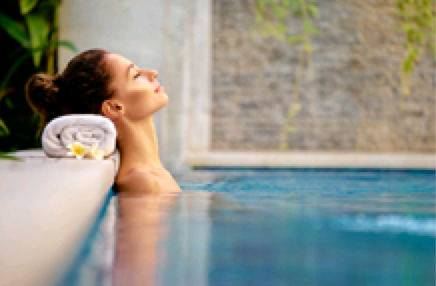 Woodhouse Spa
For a true escape, getaway to the Woodhouse Spa to treat your body and soul to something extra special. It's the perfect place for a bridal party or anniversary, as well as they welcome any reason to celebrate a special event or for no reason at all. All massages start with their 'signature foot cleansing ritual" which continues with essential oil treatments. We recommend their therapeutic body treatments and "Rituals", which include your choice of Calm, Resilient, Connected, Energized, Balanced, or Connected.
Blush
This hot spot downtown is every reason to take a day off for you! With their holistic approach to skin care, they not only offer the largest selection of products yet offer an impressive list of spa services within a beautiful and peaceful environment. Choose from facials, massages, chemical peels, spray tans, waxing and LED body therapy and innovative flotation therapy. Unique to this spa is a complete program for men.
Royal Sauna and Spa
With top reviews year after year, the Royal Sauna and Spa is another optimal choice for a private treatment or special celebration. They offer a nice selection of services that include Deep Tissue, Swedish, Chair, Hot Stone and Foot massages. We like their hydrotherapy option that allows us to detox our bodies for a new start to the new year! They have an esthetician on-site for micro dermabrasion, lash lifts and extensions.
Desert Spirit Spa
Located in the historic Hotel Paso del Norte, this iconic spa is an extra special treat that must be experienced at least once a year. Located on the 10th floor of this 100+ year old hotel, the Desert Spa captures the soul of El Paso with breathtaking views, warm and welcoming atmosphere and an impressive list of spa services. While booking your massage, be sure to ask for any one of their techniques, which include Reflexology, Deep Tissue, Prenatal, Swedish, Neuromuscular, Stretching and more.
Before or after your visit to the spa, make time to explore the hotel. Its description follows:
El Paso's 108-year-old icon has come gloriously back to life. Perched on the intersection of states and nations, this historic hotel weaves together a unique blend of Mexican, Texan, and North American cultures to create an experience that is unique and truly represents the "soul of El Paso".