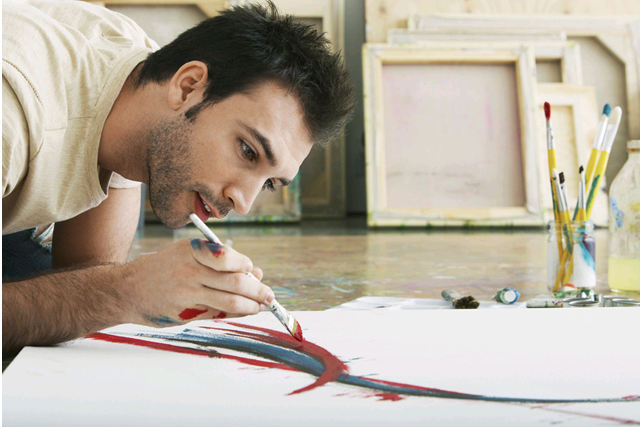 Spring is now in full swing in El Paso, Texas and so is the outdoor music and event scene this month. Fortunately for all of us who call Cantera home, it doesn't take too long to get out and into the event scene from our apartment community in El Paso.
Be it baseball, arts and crafts, and festive music, it's all here for you to enjoy right here in your hometown. Watch our forthcoming blogs for more things to do and see in El Paso this spring!
You can enjoy these events and more by clicking into VisitElPaso.com.
Las Artistas Art Crawl – Launch Party
April 7, 2023
6:00 PM – 9:00 PM
Showcasing the best of arts and crafts in El Paso, the Las Artistas Art & Fine Crafts Show is held at the historic Epic Railyard Event Center at 2201 E. Mills Avenue, one of El Paso's coolest event centers! The annual show features something for everyone, including great art and fine crafts, El Paso's finest food trucks, and emerging artists.
Friday Salsa Social with Team Havana Salsa Band
April 7, 2023 – April 8, 2023
9:00 PM – 3:00 AM
Friday Salsa Social with Team Havana Let's dance to the Latin Sound of Team Havana Salsa Band and DJ Mane and let's dance till 3am. Come solo, with a date or with your friends.
Come have fun and enjoy the best social and competitive dance instruction El Paso has to offer. Whether you're just starting out or an advanced dancer, whether you want to Waltz or Merengue, our experienced instructors are here to help! Your dance sensual instructor will go over your personal dance goals and develop a customized plan to help you achieve them.
Here's highlights of the classes that await you and yours!
Bachata Lesson 9:00pm – 10:00pm
Social Dancing 10:00pm-3:00am $12 per person
BYOB Call TODAY: Joanie Garcia / (915) 585-0090 El Paso Ballroom Dance Academy
April 7, 2023
3:00 PM
Take me out to the ballgame! It's softball season at UTEP and tickets are now on sale. They need your support now, more than ever before, with a tough schedule ahead. Season Tickets can now be renewed by clicking into their website.
The Art of Transportation Award Exhibit Opening
April 8, 2023
5:00 PM – 8:00 PM
Sweet Rides come in all colors, shapes, and sizes, with or without pin stripes! You can see one of America's greatest collections at this event in April. Make time to take a lot of time to see and learn about the history of low riders, bike riders, high flying hot air balloons, rickshaws, roadsters, mopeds and horse-drawn carriages!
Artists, photographers, sculptors are invited to submit work in all mediums with the theme of transportation and getting around town, the world, the sky, the ocean, whether today, yesterday or tomorrow.
Haunted History Meetup at Memorial Park
April 8, 2023
7:30 PM – 9:00 PM
Do you have a fascination with the paranormal? Do you like ghost stories and haunted history? Do you have an interest for spooky things, the strange, and the unexplained? This FREE event is for you?
They will be discussing local legends, and the haunted history of the park & surrounding neighborhoods. Guests are also welcome to share their own ghost stories! This is a meetup for those who have an interest in the paranormal including: haunted history, local legends & lore, spirits & ghosts, UFOs, cryptozoology, and many other types of unexplained mysteries.
Bring the kids, bring the dogs, bring your own blankets or chairs… We will gather at various parks each month to enjoy the evening atmosphere, and some paranormal conversation. Come meet others who share your interest in these fascinating topics!
Check back later this month for more things to do and see in El Paso this spring!