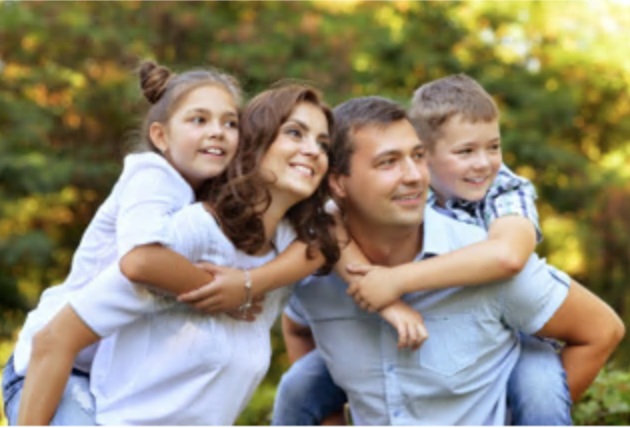 Throughout the years, we have filled our Blogs with almost endless things to do and see in El Paso and this edition continues the trend. On this special day in particular, just unplug and plug into the great outdoors with Mom by your side. Or, if you just need some advice on where to find the perfect gift for Mom this Mother's Day, see our list of favorite artisan shops noted below.
Get Out and About
It's the perfect weather right now for a bike ride, stroll or hike within some of El Paso's most magnificent parks. You can see our top picks below.
Hueco Tanks State Historic Site
One of the best ways to enjoy Hueco Tanks is to spend more than a day and plan a camping trip for a weekend or weeknight (it's a little quieter then). This will give you plenty of time to enjoy the park's natural and cultural history. More than 200 species of birds have been sighted at Hueco Tanks. Look for birds in the self-guided area or on the monthly birding tour.
The campground has restrooms, hot showers and a dump station. For reservations, call (512) 389-8911. Reservations are limited to three days; you may be able to stay longer if a site is available. Camping check- ends one hour before the park closes. There is no late entry.
And then go climb a rock (or more!) Experience world-class rock climbing at Hueco Tanks! Choose from self-guided or guided climbs. Call (512) 389-8911 to make a reservation to climb.
Here's another fun AND educational option for moms who love history and the great outdoors. At the Chamizal National Memorial there are plenty of walking paths throughout the entire area and picnic tables are there as well (hint: surprise Mom with a Mom's Day Picnic! _
The Chamizal National Memorial is uncommon among more than 400 other national parks, both as an urban park and because of its full performance theater, which seats almost 500 people. This indoor theater and an outdoor amphitheater are stages for sharing the park's history and borderland culture during various major events and other programs throughout the year.
Make It Personal!
There's nothing more special than something handmade, and thanks to all the entrepreneurs in El Paso, they have ideas for you! Here are some of our favorite places to make a treasured keepsake or purchase something locally made. No creativity is needed, just a little time that you set aside to pick something out for the moms in your life!
Deluxe Candle
This is one of our go-to spots for hostess gifts year-round and for moms as well. For as little as $10, you can go home and wrap up handmade sculptured candles that come in all shapes and sizes.
EP Creations
This is how to get really personal with a present for Mom this year, and you don't have to be creative at all. Let the team at EP Creations customize something unique that fits her personality. Coffee lover? You will love their selection of personalized mugs. Wine enthusiast? Their wine glass selection is first class and usually our first pick. Or perhaps she drinks water wherever she goes … check out the colorful tumblers on display today!
Myers Art
Colorfully creative artistry awaits your arrival to find the perfect gift for mom this year. We love their earring selection and other jewelry that adorn the shelves at Myers Art.