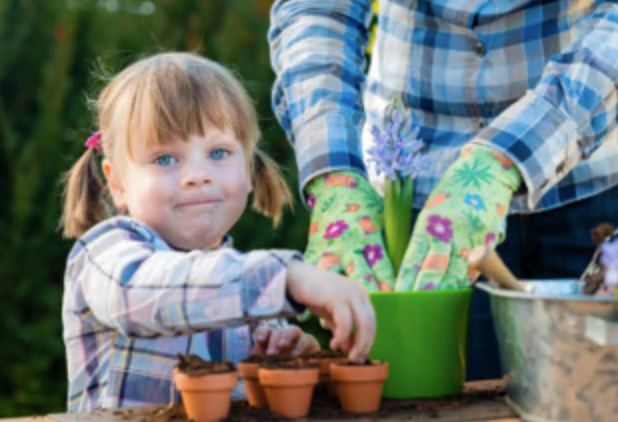 Whether it's Mother's Day or not, there is always a reason to stop and make some time for Mom! And throughout the city of El Paso and beyond, there are so many ways to thank the one that means so much to you.
We asked our team at Cantera apartment community in El Paso for ideas on what they like to do to spoil their moms and now share the list with you!
Have fun!
Plant Pots for Your Front Porch
Ah, sunshine and warming temps! Just the right weather for getting your hands dirty to put some color in and around your apartment. To get you started, head to one of the many nurseries in El Paso. Pick up some colorful pots, a bag of potting soil or two and help Mom select a few of her favorite flowers that you can enjoy year-round. Don't want to take the time to dig in the dirt? Head on over to the Peace Garden Plant Shop. They will put your apartment and porch in great shape for the summer season to come.
Make it a Date Night! (Dad, these ideas are for you!)
Through our research we realized that Mexican Mother's Day falls on May 10 – so here's your chance to spoil her, TWICE! McKellingon Canyon has lined up a special night for their "The Cool Canyon Concert Series." Get there early as the first 100 moms will receive a complimentary flower from Kern Place Florist. This is just the beginning of this free event that will feature performances by Mariachi Los Arrieros and Mariachi Estrella – starting at 6:00 pm.
And then there's Saturday night …
Moms love to get out of the house and, thanks to the folks at Forum Ballroom, the night before Mother's Day is the perfect time to make it happen. Make your reservation now for their annual Mother's Day Dinner and Dance. The sit-down dinner will feature Tampiqueña steak or chicken with a baked potato, salad, rancho beans and dessert, plus a drink. It will be from 6 to 8 p.m., followed by music by mariachis.
There will be dancing to the sounds of the Tejas Band, from 8 p.m. to midnight. Free beer, sodas, margaritas and sangria. Tickets are $50 per person. Information: 915-598-4220.

And, if she's a fan of chocolate, there's complementary chocolate covered strawberries waiting for her at Safari Champ's Mother's Day. Get there early and they will toss in a gift card for a free collagen mask!

Celebrate with the Neighbors
For a good-old-fashioned Mother's Day Cantera-style, get your neighbors together for a BBQ down by the pool. Make it a potluck so it's easy for all. If you're not a chef or prefer not to cook, tell the gang you are bringing dessert. And then head on over to Chocolate on Mesa Street for starters and pick-up a "oh-so-delicious' cake from Bella Cora bakeries. They have two $50 (pre-ordered) specials. We ordered one of each: almond cake with vanilla custard topped with fruit and the raspberry white chocolate mousse cake.
For more ideas on how to spoil your Mom this year and in years to come, come back to our blog later this month!
On behalf of our entire family at Cantera Apartment Community in El Paso, we wish all the Moms in our community a happy and memorable Mother's Day.