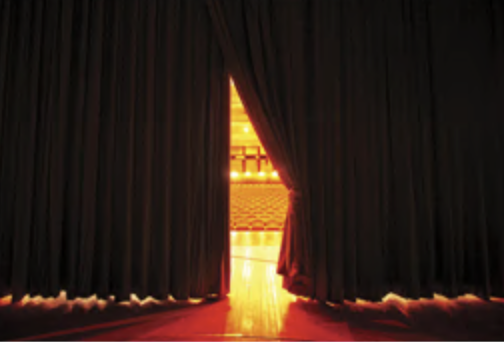 Ahh, summertime! A time when we seek hot times within a cool environment! Lucky for those who live in El Paso, our local theaters offer some of the best entertainment of the year! And when the sun sets, its time to party hearty while enjoying top performers from near and far. To ensure you don't miss the best of the summer, our staff at Cantera Apartment Community in El Paso, Texas has selected some of their favorite things to do and see.
July 5 – 12
Hamilton
Plaza Theater
There are still tickets available to see this award-winning show this month. With accolades that include GRAMMY, Tony, and Oliver awards, plus a Pulitzer Prize for Drama, Hamilton is a must-see this summer.
Here's a little insight from the theater's website listing:
HAMILTON is the story of America then, told by America now. Featuring a score that blends hip-hop, jazz, R&B and Broadway, HAMILTON has taken the story of American founding father Alexander Hamilton and created a revolutionary moment in theatre-a musical that has had a profound impact on culture, politics, and education.
Now Throughout July 2023
Cool Canyon Nights
McKellingon Canyon Amphitheatre
There is no way anyone could be bored in El Paso in the summer months with the incredible line-up during Cool Canyon Nights presented by West Star. Throughout the summer, this is THE THING to do as the sun sets over the west. Thanks to the support of West Star, admission is free. However, seating is limited, so be sure to arrive early and secure your spot!
Concerts begin at 6:00 pm on the EPCC Patio Sage, followed by the main act at 7:00 pm in the amphitheater:
• July 6, 202 – Fire & Ice
• July 13, 2023 – Radio La Chusma
• July 20, 2023 – Windy City
• July 27, 2023 – Fungi Mugle
July 28 – 29, 2023
Plaza Classic Film Festival
Plaza Theater
This film festival started back in 2008 with 'a vision to celebrate our rich cinema history and rekindle the joy of communal film-going." If you have yet to sit back and take in the talents that lit up the screens years ago and into today's trending film festivals across the world, you can right here in El Paso. It's an ideal escape into the air-conditioned theater in the heat of the day and night in El Paso.
Below you will find snippets from the Theater's website. Click here to see the schedule and select your seats!
July 28, 2023
Harry Potter and the Order of the Phoenix
The battle between good and evil continues in this fifth installment of the Harry Potter series. The wizarding community largely denies Lord Voldemort's return, with the Ministry of Magic at its forefront.
Loosely based on a true story, The Wild One is considered the first real motorcycle gang movie and it made a star and icon out of Marlon Brando and his character, motorcycle gang leader Johnny Strabler.
A modest hit in 1952, Singin' in the Rain has become legendary over its 70 years in existence. It is regarded by many experts and fans as the greatest musical film of all time.
Two beloved characters who were first introduced to audiences in a series of Saturday Night Live skits make the leap to the big screen in this surprise hit starring Mike Myers as Wayne and Dana Carvey as his sidekick Garth.
Watch our website for our next Blog that continues to showcase moves and events in El Paso this summer!