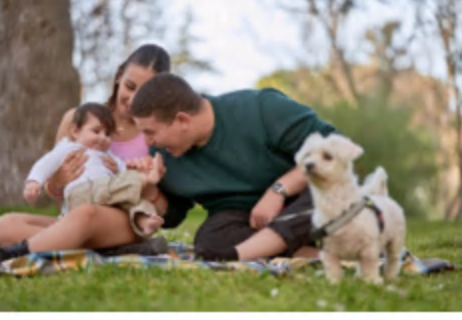 Earlier this month we offered a list of things to do with your kids and family in El Paso. As there are so many great things to do and see, we are continuing this list of favorites of our family at Cantera Apartments in El Paso.
Pack a Picnic, Head to a Park
There is not enough time in one month to visit all the beautiful parks in El Paso. However, there are plenty of days ahead as you ease into Autumn to pack a picnic, pick some parks, and park it – unplugged.
The City of El Paso and Recreation Department has more than 220 parks located throughout the city. Most of these parks have a paved pathway within the park which can be used for walking, jogging, rollerblading and bicycling, or just hanging out in the shade.
Here are two of our favorites, and for a full list, visit El Paso's Parks and Recreation website right here.
El Paso Municipal Rose Garden – Bring your stroller for the little ones and take in the magnificent color-filled lush gardens at the El Paso Municipal Rose Garden. Embark on your own adventure amongst 500 varieties of roses and over 1,900 rosebushes. Raised beds, waterfalls, walking paths, and a Koi Pond, all span over 4 acres creating a memorable experience for all.
Rio Bosque Wetlands – This is a 372-acre City of El Paso park managed by UTEP's Center for Environmental Resource Management. It's where we like to go to relax or help rejuvenate the environment through their professionally organized programs. Take a look at their activities and for questions and more information, visit their website:
Community workdays

where volunteers can help maintain trails, natural communities, and water flow

Birding tours

where participants can see some of the 257 bird species that have been identified in the Park

Introductory tours

where the community can learn about wetlands, wildlife, and the importance of natural areas and freshwater

Community events

such as the Texas Department of Parks and Wildlife annual BioBlitz, El Paso City Nature Challenge, and more
This is a place where one could turn back time to the days of the good old-fashioned amusement parks. It is here where one can literally go upside down as often as you'd like on the newly installed Fireball. Its impressive 48-foot height is enough to encourage you not to eat before you ride! The ElLoco 360 is on that list, too. Make a full day of it as every ride makes us feel like a kid again!
For the little ones, they will love the Granny Bug ride, U-boats and U-Cars. Got teens? It's a playground of playgrounds with WipeOut, Drop Zone and Rockstar at the top of the list for this adventurous group. And of course, you really need to check out Jurassic Giants– their newest addition for family fun.
On the complete flip side of the Western Playground is a delightful and educational option for indoor fun. Thanks to the team at the Museum, they always have something planned for kids and the whole family, too. Make your plans now to gather around a campfire to celebrate El Paso's 150th anniversary with a ghostly twist! Come one come all on August 26th at 7:30 pm for spooky night of ghost stories and local legends at the El Paso Museum of Archaeology.