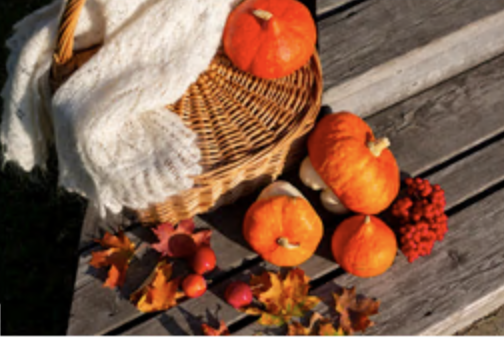 Although the temperatures in El Paso don't feel like Autumn, the season officially begins on September 24th. Soon we will be embracing the cooler temperatures and seeing the trees turn their vibrant colors that signify that fall is here.
To ease you into the Autumn season, our family at Cantera Apartments in El Paso are sharing some of their best ideas to prepare for the changing of the season.
Go Back to School, Really!
As the kids settle into their own school schedule, perhaps it's time to expand your own horizons. Want to perfect your culinary skills? Learn how to watercolor? Discover Tai Chi or a new language? TheGreatCourses.com is without question, one of the finest resources to help you cross off that 'some-day-I'd-like-to" … self-improvement idea.
Here are a few more that may inspire you to rejuvenate your mind and explore something new.
Essential Secrets of Spices – The Everyday Gourmet
Decorate Like a Designer
Scientific Secrets for a Powerful Mind
Write About Anything
Throw a Tail Gate Party
Whether it's in a parking lot at a local high school, a professional arena or the Cantera pool deck, fall is "tail-gate season' and a great reason to get the neighbors together. All it takes is a little preparation and before you know it, you will be cheering on your favorite team with friends and family alike. The easiest way to ease into your first tailgate gathering is to make it a potluck. This keeps it simple and ensures your guests will have their favorite foods to nosh.
Visit a Local Farmer's Market
If you have yet to discover the many Farmers Markets in El Paso, now is an ideal time to do so. It's safe to say that the arrival of fall brings the best cooking and baking possibilities back into your kitchen. From pumpkin patches and apple picking to the colors of beets, eggplants, and sweet potatoes to accent a fall meal, the culinary choices are almost endless this time of the year.
For a good list of Farmer's Markets in El Paso, click into VistElPaso.com.
Pick Out A Pumpkin
Within a short drive from our apartments to rent in El Paso, Texas, there are plenty of opportunities to start the fall season off right – picking out that perfect pumpkin, pears, apples and then some. To get you in the spirit of the season, here is a list of our favorite farms and orchards in El Paso.