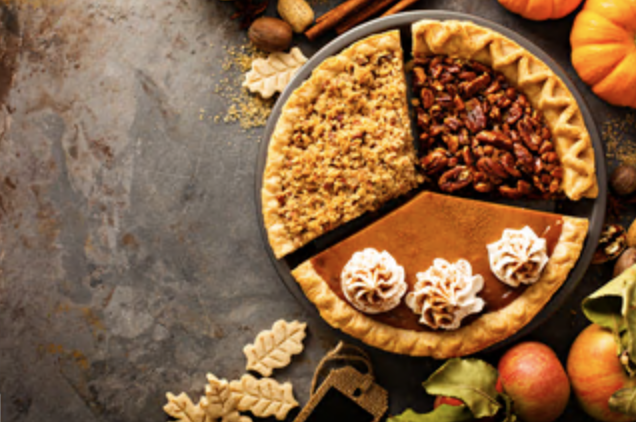 Earlier this month, we shared a list to start this season off right. The list was so well read that we decided to continue the trend.
To ease you into the Autumn season, our family at Cantera Apartments in El Paso are sharing some additional ideas to prepare for the changing of the season.
Try Canning!
After you have selected some of the seasons' finest fruits, it's time to savor and save the flavors for those holiday feasts to come. From plums to peaches to all the prunes in season, preserving those seasonal favorites is a classic way to spend a fall day.
To get you started, we found a super simple website that lays out the basics of canning from the folks at SeriousEats.com.
Some of the best recipes can be found at BallMasonJars.com. Some of our favorites that are a little out of the ordinary yet ideal for fall feasts include:
Habanero Apricot Jam
And this 'must-make' seasonal favorite: Apple Butter
Make an Apple Pie
While we are on the subject of easing into Autumn, the seasonal aroma of a fresh baked apple pie is sure to set the scent that fall is in the air. We have found that some of the best recipes for fall flavors are on TasteofHome.com; not just for the recipes, yet for the history and research that their team goes through to ensure each recipe is as close to perfect as it can be.
And just when you thought you only needed ONE recipe, the website offers 25, yes 25, recipes for the perfect apple pie.
Get a Head Start on that Halloween Costume
Although Halloween is a month away, some of the best values for Halloween costumes can be found right now. Here's a quick list of top spots to find the largest selection of ready-to-wear costumes in El Paso:
Spirit Halloween
Party City – The Fountains at Farah
Party City – El Paseo Marketplace

If you're feeling a little more daring, hit the thrift or consignment shops to get your creative juices flowing.
Estella's Thrift Shop
Ride into the Sunset
Soon, the expansive lands of El Paso will be overflowing with the colors of the fall season. And as soon as those temperatures cool off, it's the perfect spot to head into the hills on horseback. If you have yet to experience El Paso on horseback, this company offers one of the reasons to head to the trails this season.
El Paso Valley Trail Rides and Horseback River Rides
Nestled in El Paso's beautiful Upper Valley, El Paso Valley Trail Rides will take you on a private guided stroll between its pecan orchards and the magnetic Rio Grand River – with no horseback riding experience necessary. They strive to offer a safe and memorable experience and provide "a lifetime of memories on horseback."
Here's a review from one of their guests: This was such an amazing experience. I wanted to find something that my kids would enjoy but would also be relaxing for me and my husband. The staff/owners and even their doggies were so sweet and made us feel at home. The views were breathtaking and the stories they shared were memorable.