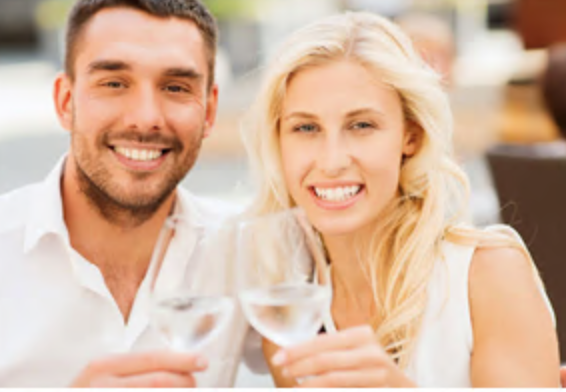 As we work our way into the upcoming holidays, there continues to be plenty of festivities to get us in the mood for making memories. Throughout El Paso, and the entire state of Texas, you can sip your way through the city, savor the finest foods and celebrate a good life close to your home at Cantera Apartments in El Paso!
The Jazz Exchange "Jazz Around Town" Music Series @ The Garrison
November 1, 8 and 15, 2023
7:30 pm-10:00 pm
420 E. San Antonio St
If you have yet to go to any of The Jazz Exchange events, we encourage you to do so. They have partnered with four of our favorite local establishments, Wine Down, The Garrison, Mountain Star Brewery, and Vyable Coffee, all of whom have been avid supporters of The Jazz Exchange and the broader jazz community in El Paso.
Together, they aim to create "an inclusive and inviting atmosphere where everyone can relish the joy of live music."
Beginning last month, weekly, bi-weekly, and monthly live jazz events have been hosted at those exceptional venues.

Parker McCollum
November 2 and 4, 2023
Don Haskins Center
121 Glory Rd
Whether you are a country music fan or not, here's a concert for all to enjoy. Parker McCollum has had one of the biggest breakout years of any country music newcomer. His drive to be on-stage in front of fans doing what he loves has made McCollum the consummate performer.
Parker Yancey McCollum was born in Conroe, Texas. His inspiration for country music included some of our favorites, too: Willie Nelson, Buck Owens, Geoge Straight and Porter Wagoner to name a few. Throughout his childhood, he played the violin and learned to play the guitar at the age of 13. It was all uphill for his career at that point.
Today, he has over a million followers on his Instagram site and for all the right reasons.
A Christmas Fair 2023
November 3 – 5, 2023
Williams Convention Center
1 Civic Center Plaza
Here is where you can get all your holiday shopping done in one festive weekend. Go
celebrate The Junior League of El Paso Inc.'s " A Christmas Fair" as they celebrate 50 years and welcome you and yours to "Home for the Holidays!"
They will officially launch the holiday season in the Borderland with unique holiday shopping from merchants far and wide!
All proceeds from " A Christmas Fair" fund the projects and programming of the Junior League of El Paso, Inc.
VFW Harvest Festival
November 4, 2023
10:00am-8:00pm
VFW opens its doors for a welcoming of fall with great crafts, games and music. Stay after for wrestling action as Lucha League has their annual can food drive. Tickets for wrestling are $12 dollars for adults $7 kids take $2 dollars of with a can of food.

Explore the Outdoors Day at Franklin Mountains State Park
November 11, 2023
10:00am-2:00pm

After you have enjoyed the early-November craft fairs and concerts, perhaps it's time to get outside! We will be on our way to Frankling Mountains to help them celebrate 100 years of Texas State Parks! Go take a hike, take your mountain bike or climbing gear and or take a guided tour or activity during this special celebration on November 11.